25th Anniversary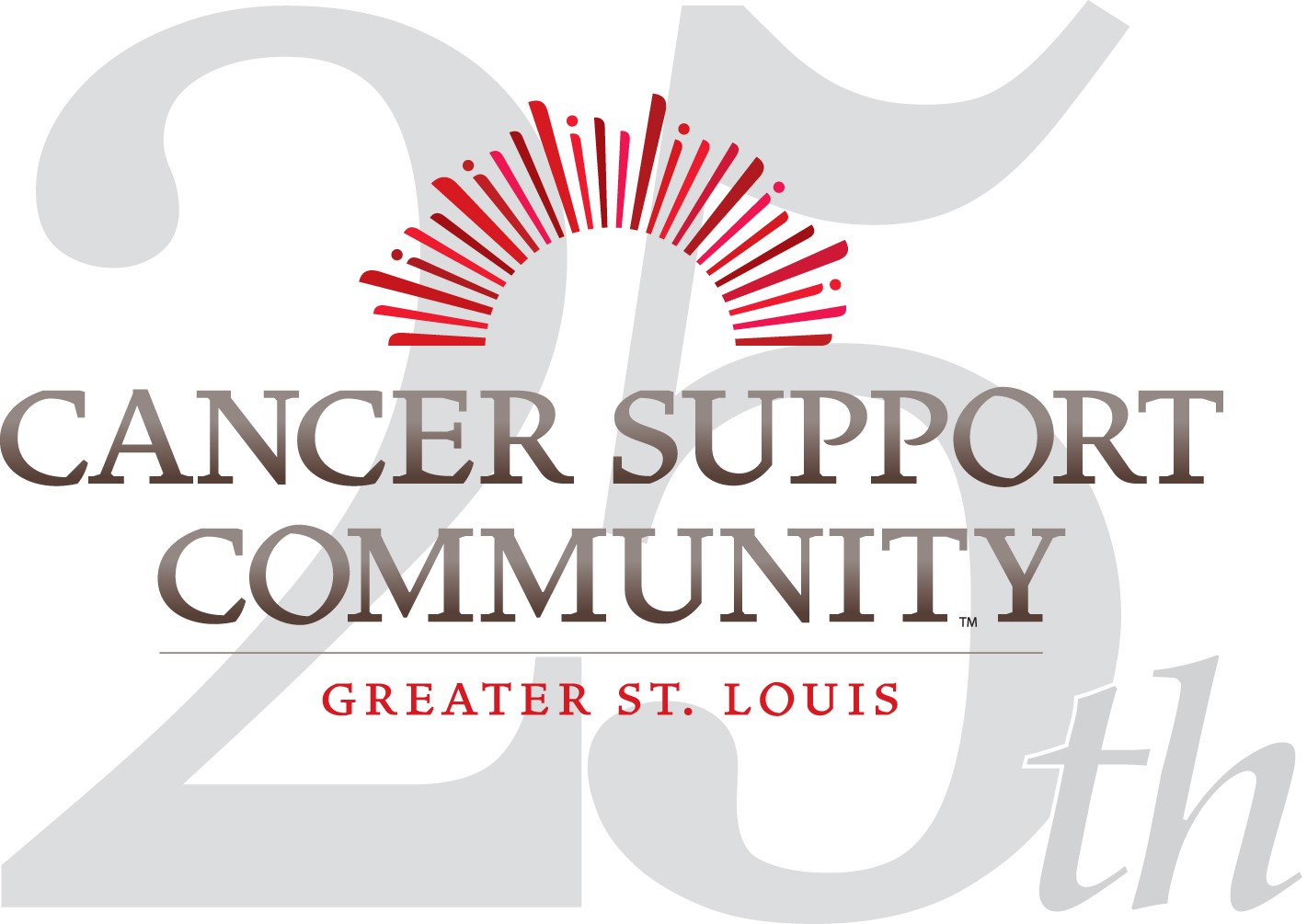 Join us as we celebrate Cancer Support Community's 25th anniversary!
Since 1993, Cancer Support Community of Greater St. Louis has been providing programs to help people affected by cancer manage the stress of a diagnosis.
In honor of CSC's 25 years of providing programs locally, we are celebrating our anniversary in a number of ways.
Celebrate Your Birthday With CSC
Come celebrate your birthday with us! 19 million birthdays are celebrated around the world every day, will yours be the one to change lives? From fundraising to hosting a party, donating your birthday to CSC is a unique and thoughtful way to give back.
Interested? Find out what's involved!


To learn more, email Amanda at acorcoran@cancersupportstl.org. We hope to celebrate with you!
---
25th Anniversary Bash!
On June 8, 1993, we opened our doors here in St. Louis. Members joined us on June 8, 2018 to help us celebrate our 25th anniversary and commemorate this special day! We couldn't have reached this milestone without supporters like you!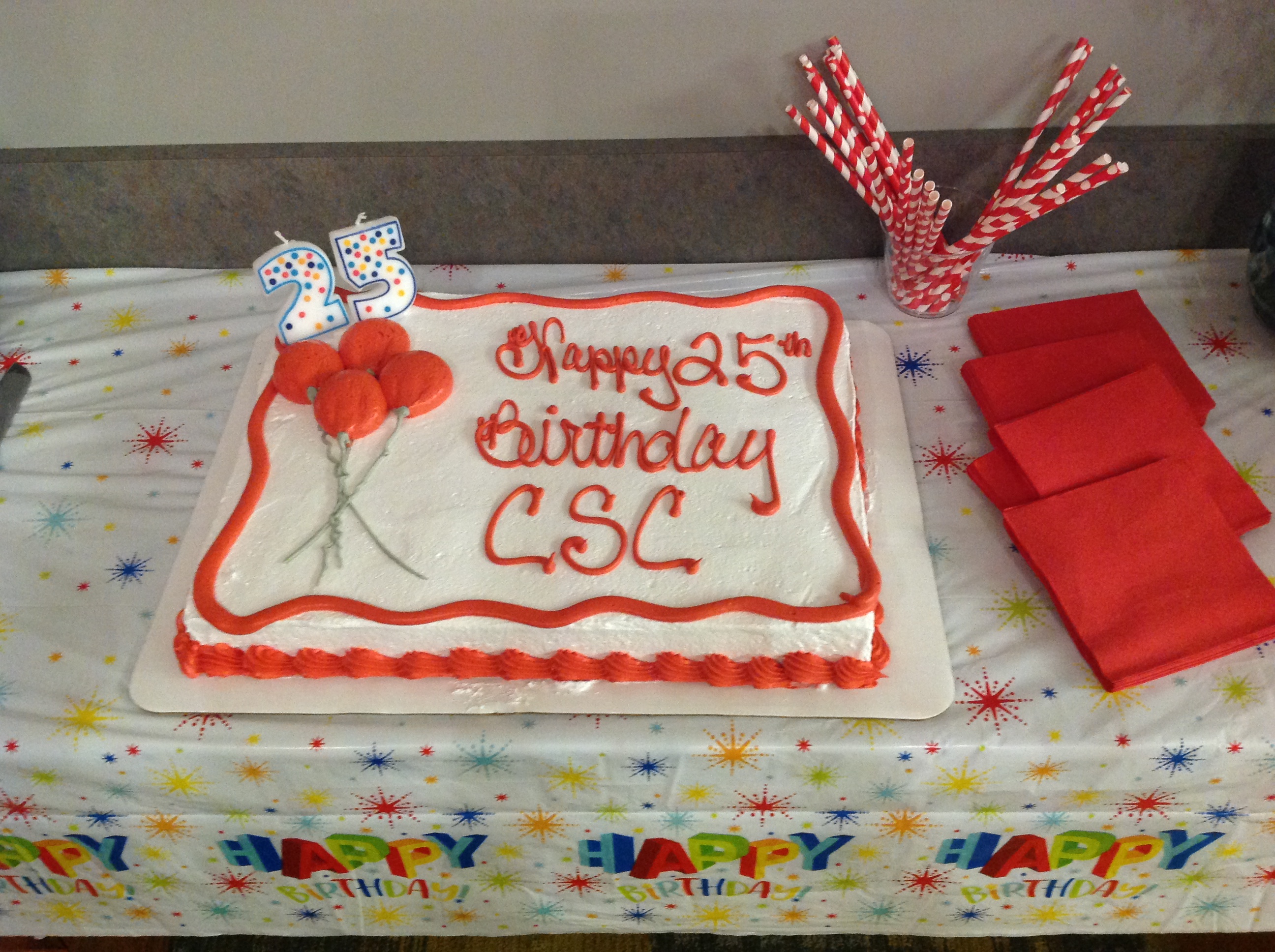 ---
Throwback Programs!
Genetics and Cancer Through the Years - RSVP
Wednesday, January 31 • 6:30 PM - 8:00 PM
Hereditary cancer syndromes account for about 10% of all cancer diagnoses.
Identifying families with hereditary risk is important to help the family members
at increased risk for developing cancer to make empowered choices about
cancer prevention and early detection. This program will focus on what
families might benefit from genetic testing and the many advances that have
been made in genetic testing through the years.
Reunion: Welcoming Back Your Neglected Self - RSVP
Wednesday, March 28 • 6:30 PM - 8:00 PM
Beginning in childhood and continuing throughout our lives, we
receive messages and teachings that certain parts of who we are,
(our "Selves"), are wrong or bad or unacceptable and need to be
denied or controlled. We learn to hide or neglect our Angry Self, our
Anxious Self, our Exuberant or Creative Self and others for fear of
disapproval or rejection. Being a fully integrated person means having
a positive relationship with all of our Selves, which enables us to strive
for happiness and meaning, particularly when faced with the challenge
and stress of living with cancer. Join artist Jessica Eschen-Goodman
and CSC facilitator John Eschen as we explore through discussion, art
and writing the ways and paths of reuniting our individual Neglected
Selves. No special artistic or writing ability is necessary.
From Alternative to Integrative - RSVP
Tuesday, April 24 • 6:30 PM - 8:00 PM
"Alternative", "complimentary" or "integrative" have been terms that describe
practices outside of Western medical treatment or approaches used in
conjunction with medical treatments. The field is diverse and encompasses
practices spanning from diet, hypnosis and acupuncture to music and art. Join
Dr. Jill Oberle and Becky Lasater, LCSW, OSW-C, as they discuss integrative
therapies used in palliative care today.
CSC 25th Anniversary Bash - RSVP
Friday, June 8 • 11:00 AM - 1:00 PM
For 25 years Cancer Support Community has brought people together to
empower by knowledge, strengthen by action and support with community.
Join us for some sips and sweets in celebration of this special anniversary
occasion.
Joke Fest - RSVP
Friday, August 10 • 12:30 PM - 1:30 PM
Community joke telling was an original social program of CSC. In honor of
our 25th Anniversary, join us for this community joke telling event. Your ticket
to the event is at least one joke you wish to share! Hosted by Ed Reggi!