Board
Chair of the Board

Peggy Scott

Vice Chair

Michelle Mufson

Treasurer

Brad Kloeppel

Secretary

Rebecca Frigy Romine

Board of Directors

Emily Coen

Karen Dupske

Tim Fox

Carolyn Gollub

Mark Goran

Matt Guest

Richard Halpern

Jonelle Lofton

Jessica Brod Millner

Ed Musen

Helen Nelling

Martin Oberman*

Ann Plunkett*

Calvin Robinson

Jay Simon*

Tanisha Stanciel

Douglas Thaman

Gary Wolff

*Past Chair of the Board

Emeritus Director

Peggy Nelson (posthumous)*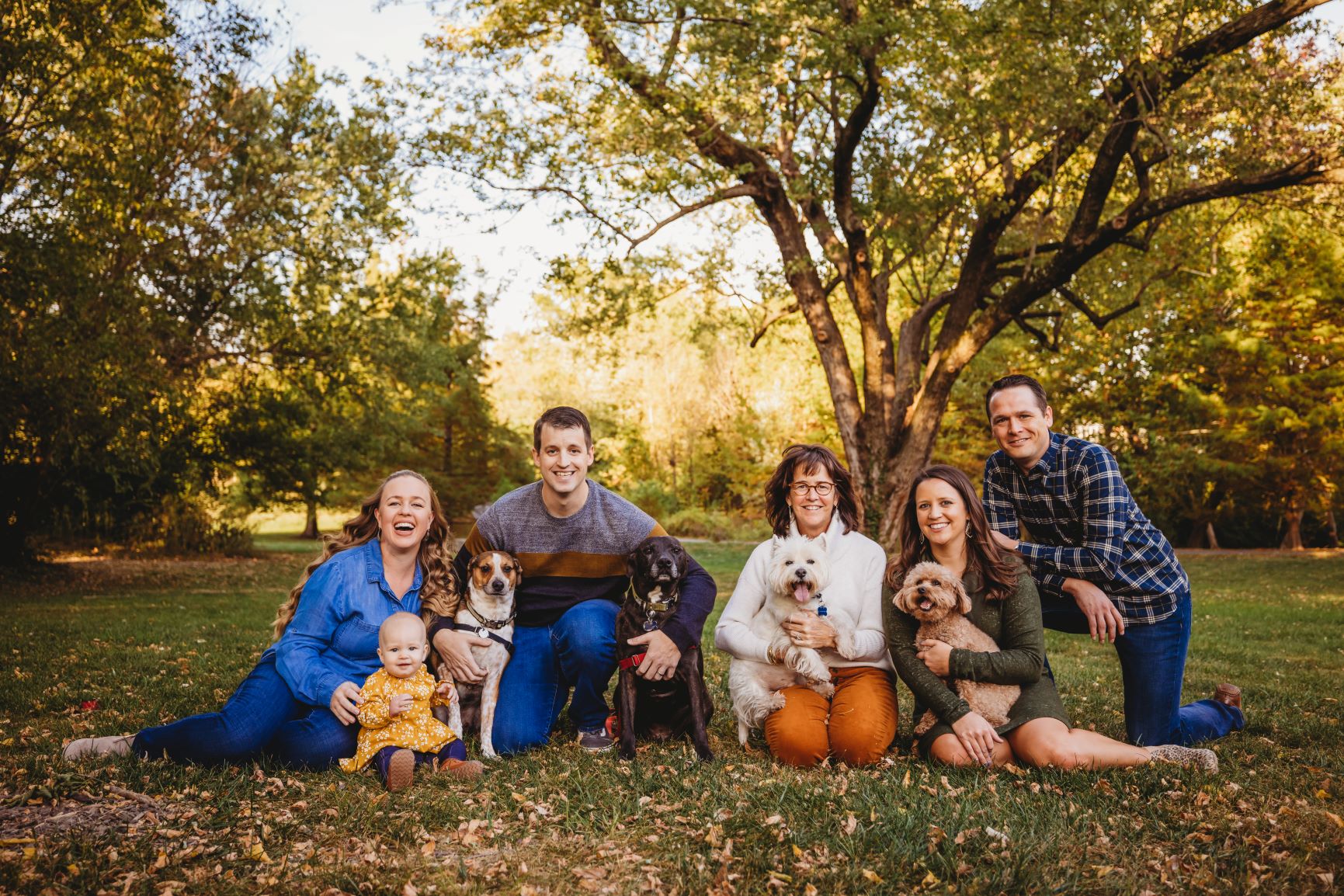 2021 begins with a very special welcome to our new Board Chair, Peggy Scott, who brings almost 40 years of experience in business and human resource management plus leadership development.
Cancer Support Community tapped Peggy for its board leadership role as soon as she retired from Peabody Energy as Vice President Corporate Human Resources and Organizational Effectiveness. What a wonderful fit for our organization! Peggy has a special connection to Cancer Support Community having lost her husband eight years ago to cancer; she and her children personally understand the value that CSC provides to those impacted by cancer and work diligently to ensure no one faces cancer alone.







Photo credit: Alexandria Mooney Photography
Peggy's Testimonial:
Cancer sucks. That is what my children said eight years ago when their dad and my husband died of cancer and they continue to espouse the same sentiment each year on the anniversary of his death. He battled the disease for over 12 years, almost half of their childhood. While he was able to live a fairly normal life until the last couple years, cancer was all we knew…pet scans, radiation, chemotherapy, clinical trials, remission and optimism, recurrence and despair – a journey with obvious highs and lows.

I was aware of Cancer Support Community of Greater St. Louis (CSC) from a close friend who was also a long-time board member. You should check it out, she would say and unfortunately, I never did. The 12-year struggle was hard enough with both my husband and I juggling the pressures of our professions, trying desperately to raise our children in as normal environment as possible. There just didn't seem to be enough hours in the day to add one more thing to my plate as the focus on his treatment consumed our energies.

After he passed away, my children and I did what we needed to do to put one foot in front of the other and take one day at a time. Such a cliché but it was true; once again though, I didn't think to reach out to CSC. Shortly after my husband passed away, my parents' health began to fail, and my time and energy was called into action to care for them four states away. The next five years, I travelled back and forth to Ohio to care for them until their passing. It was an exhausting time in my life to watch my husband, my dad and my mom all take their last breaths.

Caregiving for those I loved so deeply took its toll on me and I began thinking about retirement. Having worked in corporate leadership roles for almost 40 years, I was ready to channel my time and talents in a different way. What timing would sense? And most importantly, how would I keep myself busy? Fast forward…I reached out to my board member friend at CSC to see if they were in need of any new board members. I ended up joining the board in July of 2019 and was amazed at all the organization had to offer and once again wondered why I had never taken advantage of the services for me and my children?

Cancer Support Community offers a myriad of programs - support services, education, healthy lifestyle/stress management, social connections and resources/referrals, all free of charge to anyone impacted by cancer – I was simply amazed!

Was it really that I didn't have the time, or did I not really have a good understanding of all that CSC had to offer? The more I was engaged with the board, the staff and its members, it became clear to me that it was probably the latter and my commitment to make sure it wasn't the case for anyone else grew exponentially. Everyone in the St. Louis area impacted by cancer should know about Cancer Support Community. Every business in the St. Louis area should know about Cancer Support Community and refer their employees. And every cancer treatment and research facility in the St. Louis area should know about Cancer Support Community and refer their patients. That's it - I was hooked on supporting the mission.

I was asked to co-chair the Governance and Nomination committee in 2020 and was energized to be able to collaborate with my fellow board members and use my skills in succession planning and leadership development to help strengthen the CSC board. Being nominated to the board chair position so soon was not necessarily the plan, but I found myself not able to say no. So many other board members were trying to work, teach their children and raise their family – I now had time and was ready to give back.

Cancer Support Community is a wonderful organization, with a terrific staff and an outstanding board doing tremendous work to make sure that everyone in the St. Louis area impacted by cancer has the support they need. I look forward to the opportunity to work with the staff and the board to maximize the organization's full potential.