In Our Own Words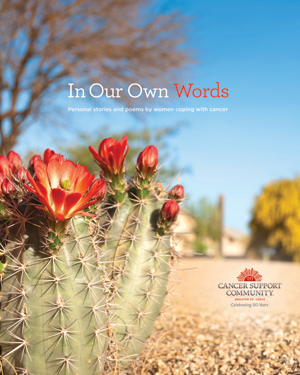 Cancer Support Community is excited to introduce our book, In Our Own Words, with contributions from women within the community, as well as, participants from our Wise Women's Writing Workshop. The book includes stories, essays and poems of love, loss, fear and hope.
Books are available for purchase for $20 at the Cancer Support Community front desk.
Our Write ON! group began with a bang and continued from there. During each session, participant shared their "blog posts" with the group. The group responded not only to the writing but to the content as well, encouraging one another to continue their journey to wellness. A few of the blog posts that came out of the group are below.