Hope After Dark
Join us October 7-8 to give Hope After Dark!
On October 7th, we will be launching Hope After Dark, a 24-hour Day to Give to raise awareness and funds for our comprehensive programming. Our fundraising campaign will culminate into A Night to Celebrate event on October 8. We are pleased to offer our Night to Celebrate VIP event virtually and invite you to participate in the live auction, raffle, live music, and hear the inspirational journey of our 2020 Marsha Wolff--Tina Borchert Inspiration Award recipient: The Peggy and Mike Nelson Family!
•••••••••••••••••••••••••••••••••••••••••••••••

Support our comprehensive programming by donating to Hope After Dark now!
Register in advance on GiveSmart to buy raffle tickets, grab bags and wine pull, and bid on auction items (bidding begins October 8).
Register on your phone or computer by following these simple steps:
Visit:

OR Text HopeAfterDark to 76278

Click:
For questions or if you have difficulty registering please email us at info@cancersupportstl.org or call us at 314.238.2000.


(Raffle ticket prices are $5 or $10)
- If you purchase a grab bag, wine pull or win a raffle item, or auction item - we will coordinate pick up with you directly!
Participate virtually in A Night to Celebrate live VIP event on October 8th at 6:45pm!
Anyone can join! Invite your friends and family!

Join in the evenings festivities!
6:45pm Get ready to join the party! (click here to join via Zoom: https://us02web.zoom.us/webinar/register/WN_xuhWt1wQRe2dtJIXnv_fkQ).
Be sure you have signed up for GiveSmart so you can bid on our live auction items

7:00pm Welcome
About CSC
Our Mission
2020 Marsha Wolff and Tina Borchert Inspiration Award presentation
Live Auction (Be sure you are registered early through Givesmart so you can bid. Register here: HopeAfterDark.givesmart.com)
Raffle Drawing

7:45pm Virtual party concludes

Become a sponsor and further our impact and help us continue to provide HOPE along with emotional support, educational resources, social connections and a place of understanding for those impacted by cancer.


•••••••••••••••••••••••••••••••••••••••••••••••

People impacted by cancer experience several universal challenges, including loss of hope, living with uncertainty, unwanted aloneness, and isolation. The Covid-19 pandemic magnifies these challenge by disrupting treatment schedules and decreasing opportunities to feel safe, heard and connect.

Cancer is scary. Cancer in a health crisis is even scarier.

The effects of cancer have not stopped during Covid and neither has Cancer Support Community. We have migrated our comprehensive programming to a virtual platform so participants are still able to receive the support they need, at no cost, so no one faces cancer alone. You can view those programs here.

Together, we can give hope to people right now.

We're here, at every step, so that people with cancer, and their families, can move forward through the emotional and physical challenges and find the hope they need, because Hope Matters.

•••••••••••••••••••••••••••••••••••••••••••••••

All of our programs are exclusively funded by donations from individuals, family and private foundations, corporations, special event fundraisers, and our annual Hope After Dark campaign. Please join us during our Day to Give on October 7th to help us continue to provide a compassionate and supportive community for those needing cancer support.

Our re-imagined Night to Celebrate on October 8th will comply with local health guidelines regarding social distancing to make it safe and enjoyable for everyone. Y98's Julie Tristan will emcee as we celebrate leaders in our community who have made a difference in the lives of people impacted by cancer by presenting our 2020 Marsha Wolff and Tina Borchert Inspiration Award.
•••••••••••••••••••••••••••••••••••••••••••••••

Thank you to our generous sponsors!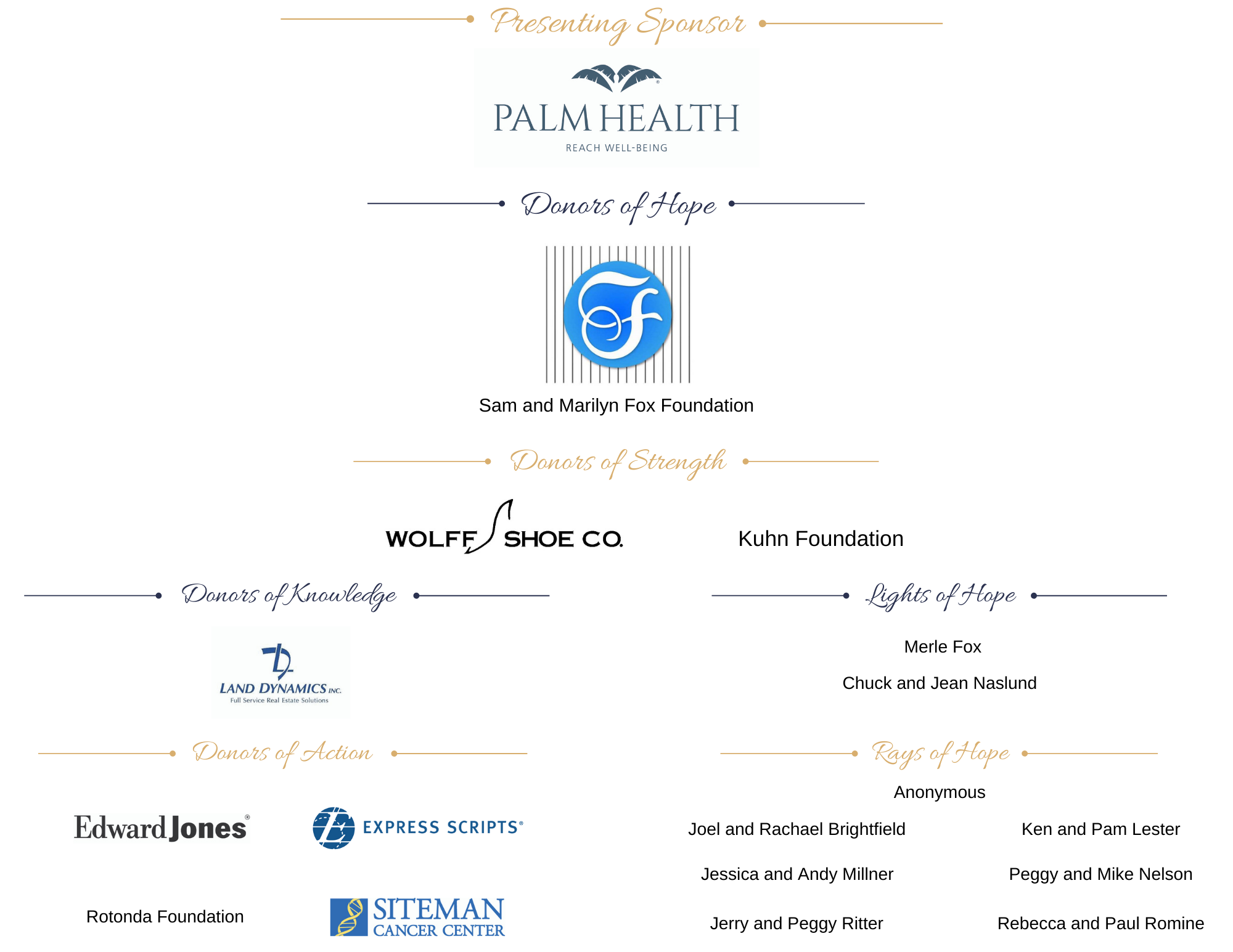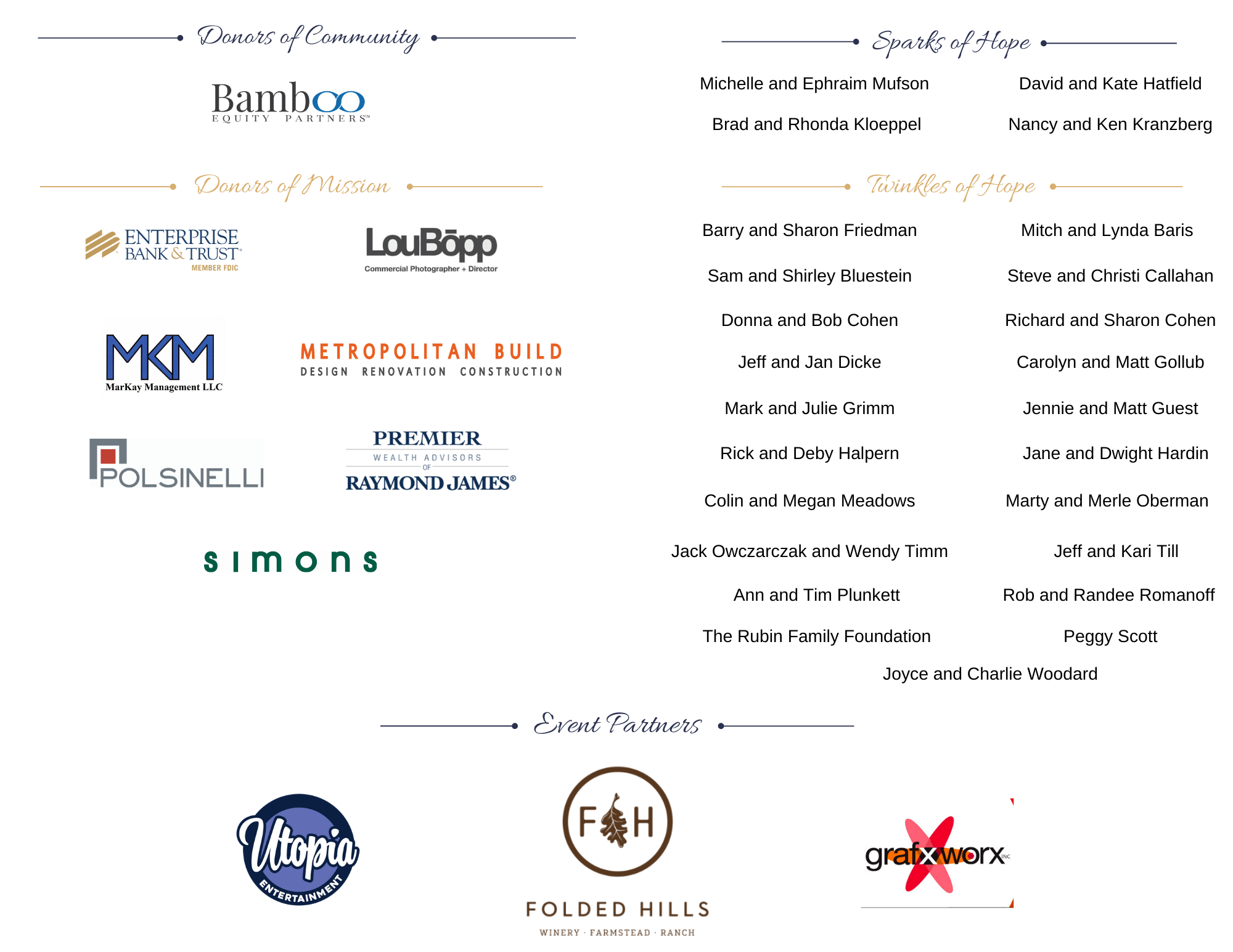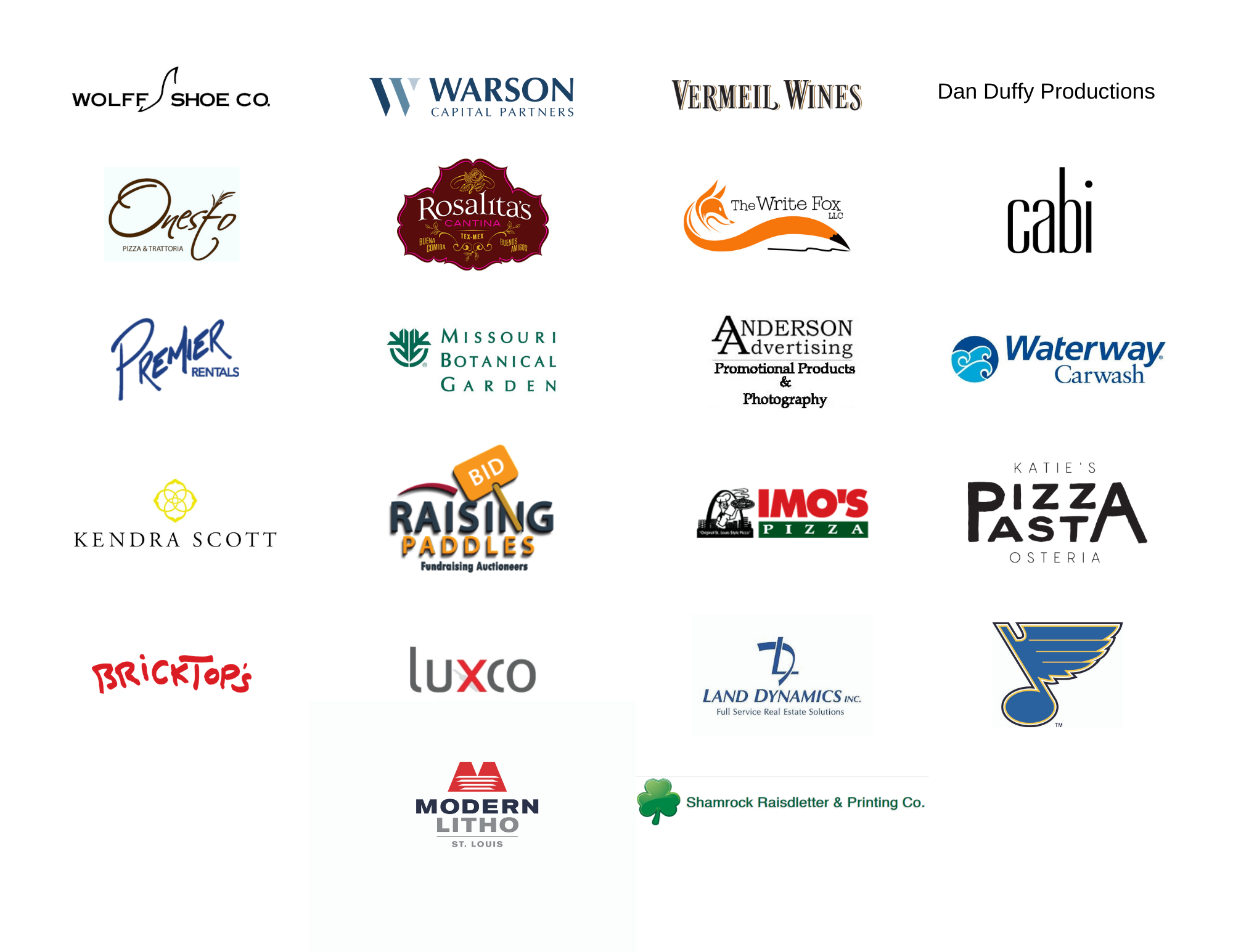 Check out some highlights from our 2019 Hope After Dark - A Night to Celebrate VIP Sponsor event!